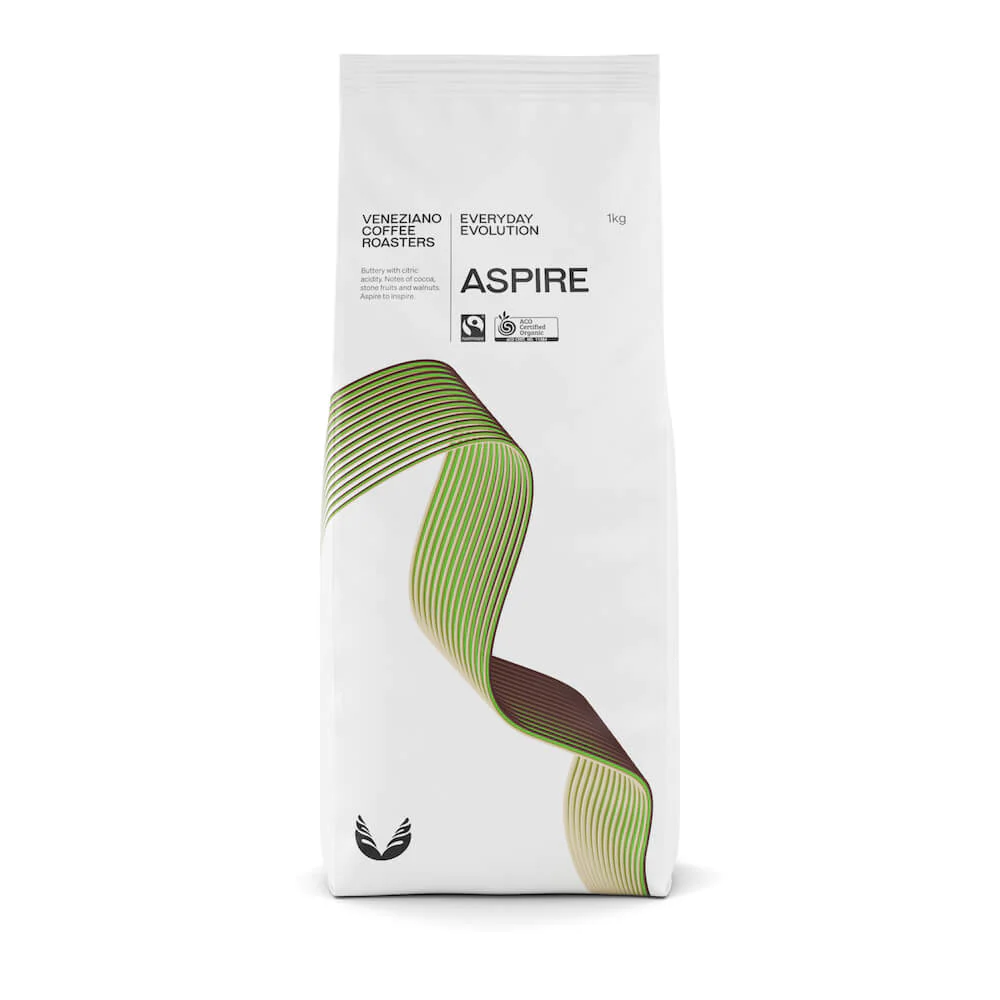 Organic medium bodied blend. Fairtrade organic certified. Tasting notes of cocoa, stone fruits and walnuts.
Aspire to inspire.
Aspire is a blend of the following coffees:
Peru Atahualpa 
Colombia San Javier
Ethiopia Yirgacheffe
Aspire is Australian Certified Organic by the Biological Farmers Association (Processor ID: 11284P) which guarantees no chemicals or pesticides were used in growing, processing or roasting the beans. It is also Fairtrade certified which ensures a better price for producers in third world countries and also stringent environmental practices (FLO ID: 21478). We uniquely source these beans direct from Fairtrade cooperatives, not local brokers. This means they are fresher, competitively priced and sourced on quality – it's not just a badge.
Grind Type: Whole Beans, Weight: 1 kg
$50.00 — available on subscription