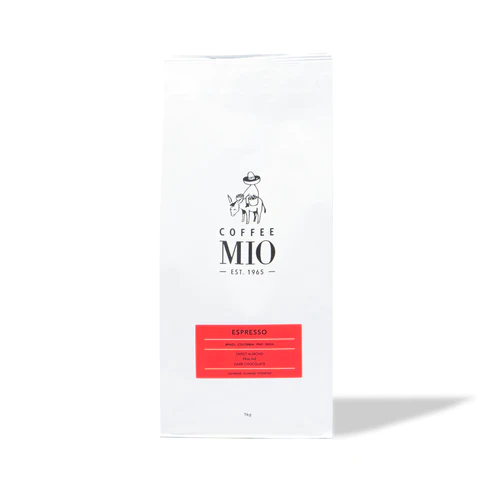 PROCESS: Washed
REGION: Brazil, Mexico, Uganda, Papua New Guinea, Uganda
CUP:Sweet,Mellow, Smooth
ROAST: Espresso
Coffee MIO's staple blend, developed over 50 years ago; This blend encapsulates all that is Melbourne coffee culture.
With a base of Brazil, which lends structure and body, allowing accompanying Papua New Guinea and Colombia to bloom.
The addition of Colombia, provides an element of sweetness, whilst balancing with the citrus notes of PNG.
A small quantity of high grade Indian Robusta, is added to provide a clean, lingering, sweet marzipan almond finish.
The ESPRESSO blend is the perfect companion to your espresso machine.
Consumed with milk, as a latte or cappuccino, it offers clear cut through and strong coffee flavours; whilst also doubling as a strong well rounded, traditional espresso.
Grind Type: Whole Beans, Weight: 1 kg
$38.00 — available on subscription