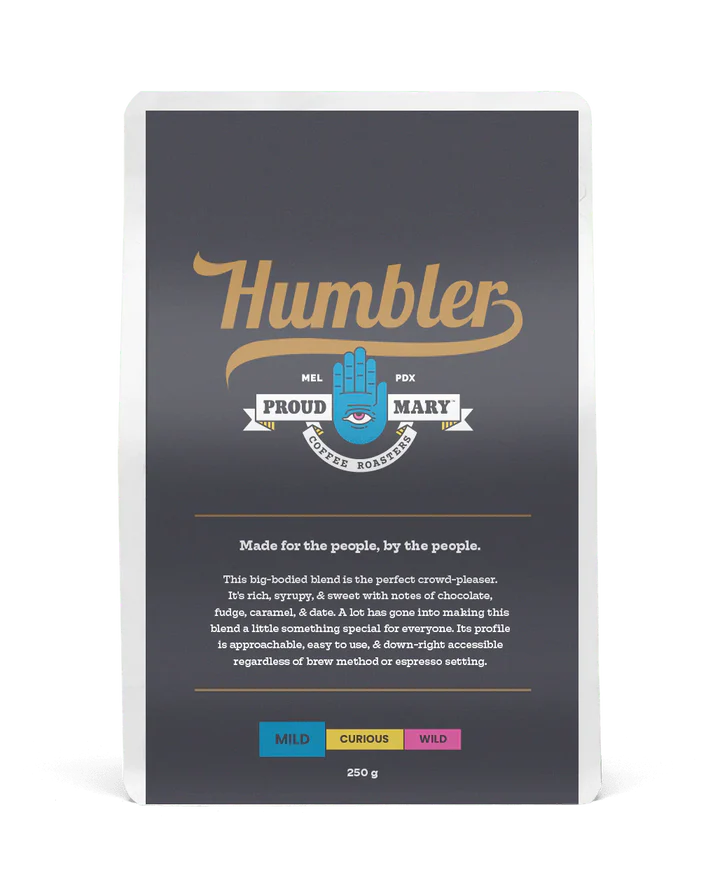 Tasting Notes: Chocolate fudge, caramel, date, & syrupy.
DOSE: 20-22G
YIELD: 46-52G
TIME: 26-32S
Made for the people, by the people.
This big-bodied blend is designed to cut through milk and create a chocolatey latte or a rich and syrupy espresso. It is sweet, approachable, and easy to brew, making great coffee accessible to everyone.
At Proud Mary, we utilise only fresh seasonal components direct from our amazing producer partnerships at origin. Many hands have helped make this blend special, and by drinking Humbler, you are supporting a sustainable supply chain and our direct relationships with producers from El Salvador and Brazil.
Grind Type: Whole Beans, Weight: 1 kg
$72.00 — available on subscription