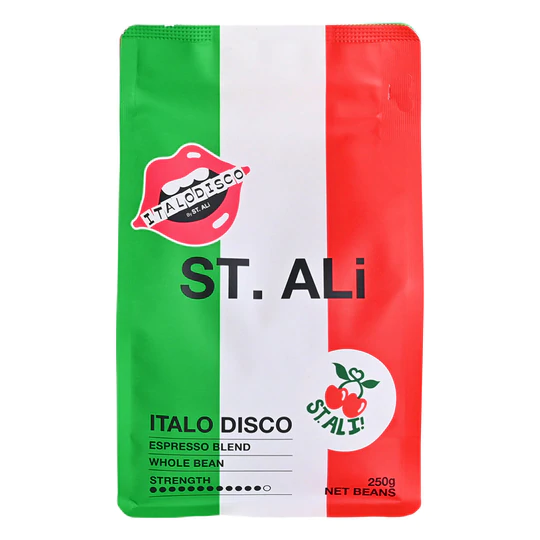 PROCESS: WASHED
REGION: Brazil
CUP: Chocolate + Spice
ROAST: ESPRESSO
Italo Disco reinvents what a dark roast can be. All moody Moogs and syrupy synths,
this blend brings deeply layered flavour with a sweet dark cup.
Created to bridge the gap between the traditional and new-school coffee drinker, Italo Disco celebrates everything great about the heritage of Italian espresso—with the sourcing and roasting credentials of a specialty coffee roaster. We've taken what we believe to be the best parts of that heritage—the fun design and rich history—and married it to well-roasted and expertly crafted coffee, creating a bold yet accessible flavour.
Grind Type: Whole Beans, Weight: 1 kg
$55.00 — available on subscription