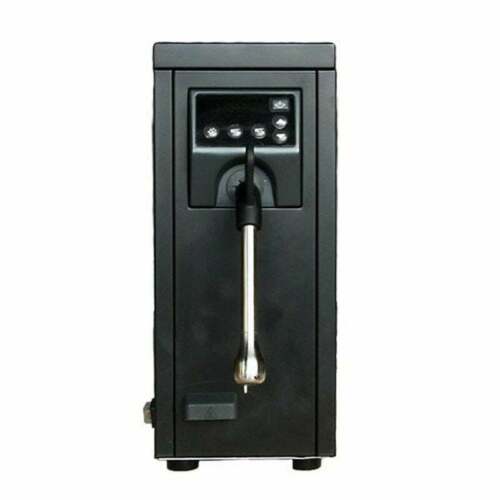 The ProSteam professional milk steamer by WPM is made of high quality stainless steel ensuring durability and modern appearance. The Prosteam is equipped with highly efficient heater for generating continuous and powerful steam.
Fully Automatic
-Target Temperature can be set (+/- 1 Degree or Fahrenheit)
-Steam Generation will cease automatically when Target Temperature is reached.
Default Pre-Sets
-Set two default options to suit your usage for quick use
e.g P1 set 45 degrees, P2 Set 57 degrees.
-Short Memory function records previous temperature set.
Accuracy and Design
-Create perfect microfoam without pitcher manipulation or manual control.
Self Cleaning
-Short Flush after each use, approx. 3 seconds
-Complete Clean setting to express build up and back flush.
Appearance         Stainless steel body
Water Tank Capacity     0.8 L
Voltage (V)         220 – 240 V/ 50 Hz
Power (W)             1450
Dimension (mm)        L:140*W:380*H:340
Net Weight  (kg)         6.7