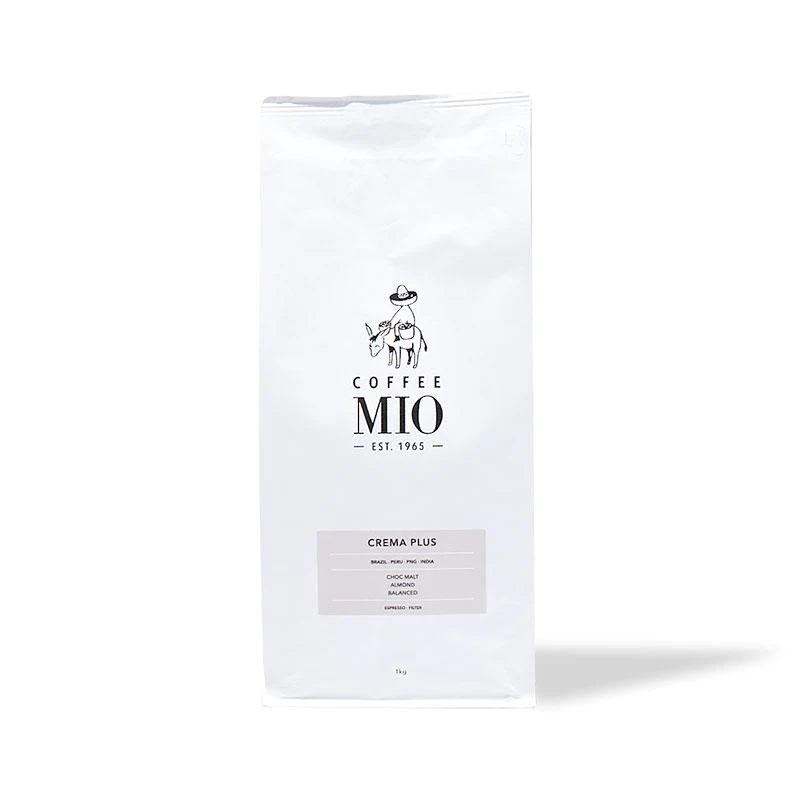 Indonesia BB – Rich, chocolate body, natural earthy undertones and complex sweet and herbal aroma, great depth
Colombia Supremo –  Bright citrus high notes, dark chocolate  / cacao finish, well balanced with lasting flavour
Ethiopia Yirgacheffe – sugar-sweet, infused lemon, light milk chocolate, with clean, crisp mouthfeel.
This Signature blend from Coffee MIO offers sophistication and full flavour.
Specialty Indonesian coffee from Sumatra offers rich aroma and a firm, chocolate body bringing balance and depth to the coffee.
Bright citrus high notes on a dark chocolate finish are brought to the palate through the combination of premium Colombian Supremo and washed Ethiopian Yirgacheffe.
Grind Type: Whole Beans, Weight: 1 kg
$48.00 — available on subscription