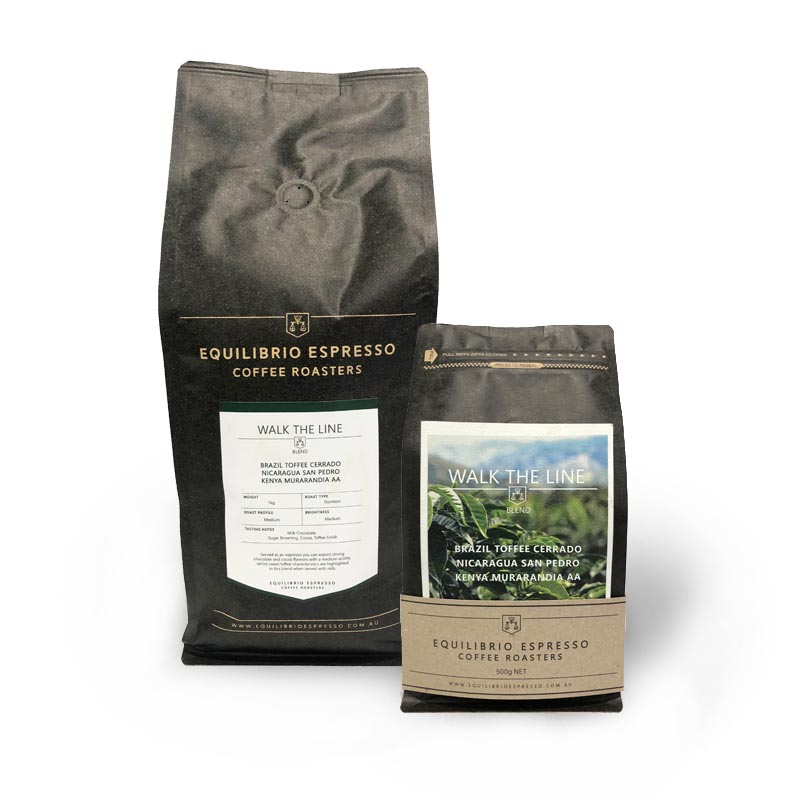 PROCESS: WASHED
REGION: Brazil Toffee Cerrado, Nicaragua San Pedro, Kenya Murararndi AA
VARIETAL: COSTA RICA
CUP: Milk chocolate, Sugar browning, Cocoa, Toffee finish.
ROAST: ESPRESSO
Not into that overtly strong cup of coffee? Then walk the line has you coverd.
Served as an espresso you can expect strong chocolate and cocoa flavours with a medium acidity, whilst sweet toffee characteristics are highlighted in this blend when served with milk.
Grind Type: Whole Beans, Weight: 1 kg
Grind Type: AeroPress, Weight: 1 kg
Grind Type: Espresso machine, Weight: 1 kg
Grind Type: Paper Filter, Weight: 1 kg
Grind Type: Plunger, Weight: 1 kg
Grind Type: Turkish, Weight: 1 kg
$53.00 — available on subscription