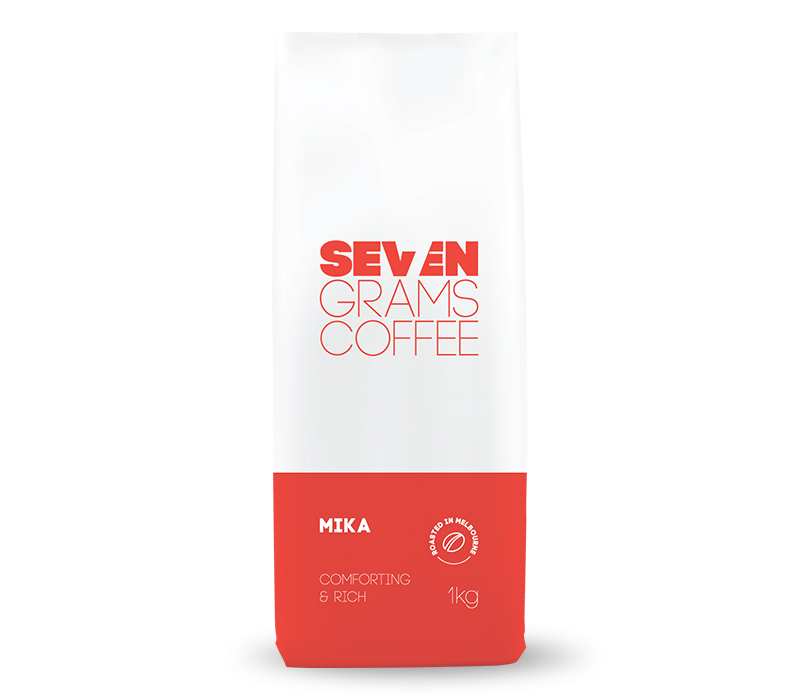 TASTING NOTES: caramel, brown sugar, syrupy
BLEND COMPOSITION: Colombia, Brazil, Papua New Guinea, Nicaragua, Indonesia
SUITABLE FOR: Espresso Machine, Stovetop, Plunger
The Mika blend is a bold, full-bodied coffee that packs a punch. It is a medium to dark roast and offers a thick mouthfeel and lasting finish. This blend is perfect for those who prefer a strong coffee flavor and are not afraid of a full-bodied taste. It also delivers a thick, golden crema and lingering aroma.
Grind Type: Whole Beans, Weight: 1 kg
Grind Type: AeroPress, Weight: 1 kg
Grind Type: Espresso machine, Weight: 1 kg
Grind Type: Paper Filter, Weight: 1 kg
Grind Type: Plunger, Weight: 1 kg
Grind Type: Turkish, Weight: 1 kg
$36.00 — available on subscription